Sarah Stewart, Designer & Printmaker
"I'm a printmaker based in Wigtown, inspired by the past, thrown away and preloved. By ghost writings and by objects which were once treasured or had purpose but since been discarded and no longer needed. I hope to find the beauty in these and the pasts we've left behind and produce contemporary prints to engage with the modern viewer.
As I become increasingly concerned about the impact of our throw away culture, I hope that through my work others will see the beauty in the objects around them and have a desire to preserve our heritage and landscape."
Testimonials
The beautiful notebooks and cards that I have purchased from Sarah have been absolutely delightful. The quality is superb and the service has been quick and efficient. I would happily order from her again.

K. Potter, Dorset
We bought a series of four limited edition prints from Sarah for our retro kitchen, they arrived promptly and now take pride of place. Sarah's work is unique and timeless and very much enjoyed.

J. Barton, France
WORK WITH ME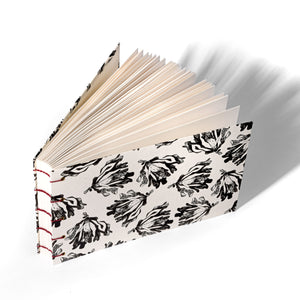 EVENTS & WORKSHOPS
I have experience of working with schools, festivals and private individuals to produce and deliver a variety of events and workshops for all ages and abilities.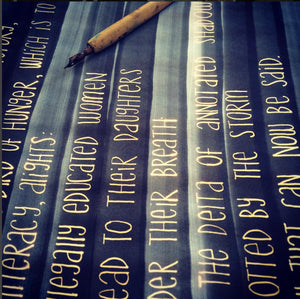 COLLABORATION
One of the things I enjoy most is working with other people. If you have an idea for an exciting project and would like to work with me, I would love to hear from you.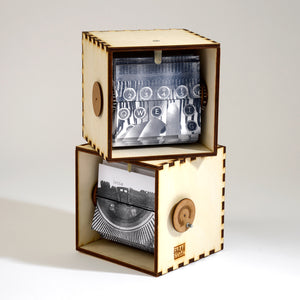 EXHIBITION
I am always looking for new challenges and opportunities. If you feel my work is the perfect fit for your exhibition or gallery please do reach out to me.
Environmental Ethics
With growing concern for our environment, I do my best to keep my environmental footprint as an artist as small as possible. I primarily use water based systems and soil association approved inks in the creation of my prints. All papers used in my studio are acid free. All my products are manufactured by hand in my home studio using luxuriously smooth recycled papers and linens manufactured in Scotland. Where possible I reuse packaging and ensure any bought packaging is compostable and/or fully recyclable.
All changes to my practice are made sensitively to enhance the quality and presentation of my work.
Charity
10% of all sales are donated to charity. My chosen charities include Shelter, Women's Aid and Comfort International.